Engineering Services
---
Short on staff? We can complete a piece of your design to help fill in the gaps so you can meet your deadlines. Have a new product idea? We can produce a rapid turn prototype to prove your concept. Need manufacturing assistance? We can move your design through to volume manufacturing. Whatever your needs are, feel free to contact us to discuss them. We will give you our honest opinion about whether our capabilities are a good match for your needs.
Select a few or all the following services to suit your needs:
---
Step 1- Schematic Capture
---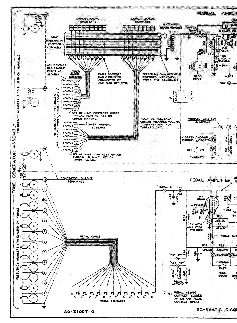 Schematic capture creates an integral link between the conceptual design of a circuit and its physical expression. Capturing the logic of a circuit allows the integration of simulation and physical layout into the design process. Schematic capture is the design entry point for a number of other technologies ...More>>
Schematic capture services include:
Schematic capture from hand drawn, existing PCB, or any source
Parts List, BOM generation per customer format
Schematic to PCB netlist export
Direct interface with PCB layout systems, bi-directional annotations
---
Step 2- PCB Design Layout
---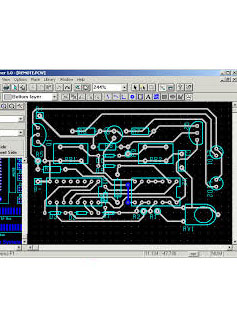 Vnisource offers full design support to the electronics industry. Our staffs have strong background that understand today's requirements in "Design for Manufacturing" (DFM), "Design for Assembly" (DFA) and "Design for Testability" (DFT)...More>>
PCB Design services include:
High Speed, Controlled Impedance
Micro Ball Grid Array (BGA)
Microvias, Fine Pitch, High Density
Single to Multi-Layer Layout
Drawings per IPC-D-325, Mil-Std or Customer Spec
Eletro Mechanical Layout and Detailing
Gerber / Excellon CAD file generation
---
Step 3- Software/Firmware Development
---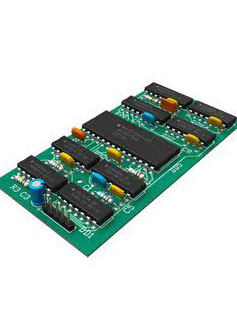 Put Vnisource's experience in microcontroller embedded systems design to work for you. With extensive knowledge in embedded hardware and firmware design, we can efficiently develop high quality and cost effective solutions to your microcontroller-based embedded application... More>>
A quick summary of our talents are:
Windows XP/ME/2000/98/95 application and driver development
Real-time embedded applications
Protocol and control
Embedded OS development
C/C++, Assembly language for all processors
Visual BASIC




---
Step 4- Rapid Prototyping
---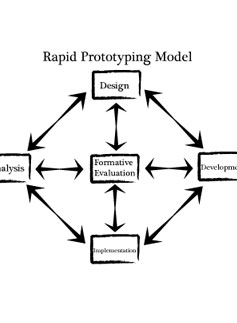 New Product Introduction is a challenging phase in a product's life cycle. Vnisource rapid prototype assembly provides the breadth of services and experience to smoothly transition your new product from concept and design through to volume production.
We offer the following services:
PCB Assembly, short run prototype PCB
Rapid prototype PCB fabrication
Design integration, verification and testing
Production test fixture development
Test / calibration plan generation
Custom automated testbed design and development
---
Step 5- PCB Assembly Services
---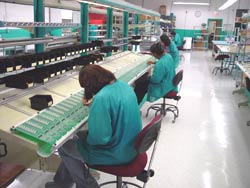 Vnisource offers in-house both electronic and mechanical prototyping as well as production PCB assembly services through our partner QuickPCBAssembly.com. We offer both domestic and international manufacturing outsource services and component suppliers. This provides us with the requisite experience and resources to address our customer's requirements and needs.
Production assembly services include:
Full production assembly
Production parts sourcing
Production automated assembly
Production testing and calibration