Schematic Capture
---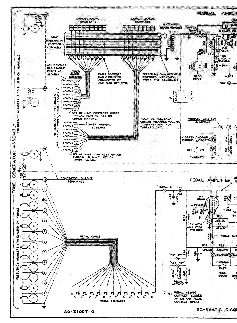 Schematic capture creates an integral link between the conceptual design of a circuit and its physical expression. Capturing the logic of a circuit allows the integration of simulation and physical layout into the design process. Schematic design capture is the design entry point for a number of other technologies including IC design, FPGA and PLD programming, signal integrity analysis, and document generation.
Our designers follow an extensive checklist during the schematic capture process to insure all of the engineering requirements are fulfilled. We adhere to the IPC standards and guidelines in all of our designs to provide clarity and uniformity. Vnisource has an extensive library of components which expedite the creation of the schematic, providing a significant cost savings to the client. Packaging, layout, and routing information are included in the schematic, saving additional time in later stages of the PCB design and documentation process.
Your schematic can be generated from a netlist, hand drafted or CAD generated drawing, or transferred from another design database. We have worked from simple paper napkins, PDF, DXF, DWG, and IGES files, and back-captured from PCB data, Gerber files, and actual finished boards.
All schematics are drawn, checked and approved by different individuals, including a senior engineer. Each item identified in the design requirements document must be checked and approved by all reviewing personnel. The schematic, and all associated documentation, is then forwarded to the client for final approval and / or revision.
The client company can specify many data and drawing format elements of the schematic, including:
Drawing Formats:
Schematic Capture per ANSI or IEEE format
A-D size and A4-A0 metric size engineering drawings
Hierarchical multi-sheet C size engineering drawings
Client company drawing formats, fonts, and title blocks


Schematic Notation:
Client company part numbers and component descriptions
Client company net identifiers and signal nomenclature
Point to point or logical electrical connections


Document Generation:
Netlist generation format
Parts List, BOM generation per Customer Spec:

Manufacturer, mfg part number, alternate sources Vendor, vendor part number, vendor cost Client part number, part description, stock location Component packaging & PCB footprint Special note