Parts Library Service
---
Your Problem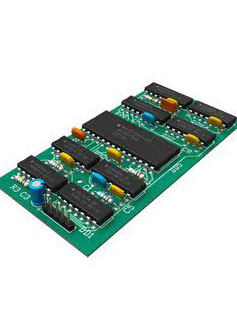 Shortening time to market for a new product design is the greatest challenge facing every electronic manufacturers and suppliers today - and most delays result from missing or faulty library component data.

A critical point in every EDA system design process occurs when the physical components selected must be interpreted accurately as CAD-compliant design elements - logical symbols, their physical packaging, footprints, logical-to-physical mapping, dependable simulation models and detailed parametric attributes. Bottlenecks are often occurred when a design engineer himself, who has not been trained, copying these elements from the datasheet into a library creation tool.
Our Solution
Vnisource has dedicated full-time CAD Librarians create and standardize re-usable electronic design elements for schematic symbols and PCB Footprints into CAD-ready tools. We apply IPC and JEDEC industry standards to create the most consistent, accurate, and complete EDA-compliant design elements for several CAD tools.

If you need schematic symbols or PCB Footprints for components to use in your design, you've always been able to create your own. But sometimes the task of learning yet another tool seems overwhelming. You need to keep your focus on the design --not the libraries! Now you can have us create the CAD symbols for you!
7/24 Librarian staffs ready on the job
High accuracy, quickest turnaround
NO-Risk Guarantee for First-Time Customers
NO obligation FREE trial for 1st time customers
Long term/short term contract, or per footprint basis
ORCAD, PADS, P-CAD, CONCEPT HDL, ALLEGRO


How it works


Vnisource can make the schematic symbols and PCB footprints --to your specifications. Just gather PDF document or hard-copy of datasheets from the component manufacturer, and we're ready to start.

Once you have gathered all the necessary documentation, contact us at (469) 675-0267, or email at library@vnisource.comWe'll give you instructions on how to send us the information we will need to accommodate your request.

When finished, you will receive a library file containing the schematic logic symbol(s), and a library containing the PCB footprint(s) for the parts you specify in your ECAD file format.

Note: Your use of this service constitutes your agreement that Vnisource reserves the rights to re-distribute libraries made using this service. Library symbols remain the property of Vnisource, and are copyrighted by Vnisource.