PCB Design Layout
---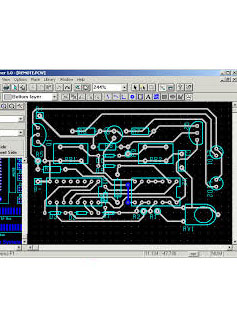 Vnisource offers full design support to the electronics industry. Our staffs have strong background that understand today's requirements in "Design for Manufacturing" (DFM), "Design for Assembly" (DFA) and "Design for Testability" (DFT).
Vnisource supports every aspect of PCB engineering, from design layout and drafting through finished documentation. We provide complete support of R & D meeting a wide range of electrical engineering needs. We can convert Thru-hole to surface mount and wire wrap to PCB's. Our staffs have the experience to design and drafting from DC to 1 GHZ in the RF environment and High Speed Digital for today's complex boards including Ball Grid Array (BGA).
Design Layout Capabilities:
Signal Integrity: Analog, Digital and RF
High Speed, Controlled Impedance
Micro Ball Grid Array (BGA)
Microvias, Fine Pitch, High Density
Manual, Auto, or Interactive Routing
Single to Multi-Layer Layout
Thru-hole to Surface Mount Conversion
Wire Wrap to Production PCB Conversion
Drawings per IPC-D-325, Mil-Std or Customer Spec
Eletro Mechanical Layout and Detailing
Gerber / Excellon CAD file generation


Our CAD/PCB Software Toolset:
ORCAD CAPTURE CIS/LAYOUT(Cadence)
CONCEPT HDL/ALLEGRO (Cadence)
SPECCTRA ROUTER (Cadence)
SPECCTRA QUEST(Cadence)
POWERLOGIC/POWERPCB (Mentor Graphics)
CAM350(DownStream)
P-CAD 200x PCB/SCH(ACCEL/Altium)
GERBTOOL(Wise Software)
AUTOCAD/MECHANICAL DESKTOP(AutoDesk)
SOLIDWORKS


Tradition Design Outputs:
Design Database File
Gerber Files
NC Drill Files
Fab Drawings
Assembly Files
ATE Files
IPC-356 Files

(In addition, we have the capability to produce virtually any output requirement.)
---
High-Speed PCB Design
---
Your Problem
High-speed PCB design is facing its toughest challenges ever today. Board speeds are commonly over 100 Mhz, and components are switching in the nanosecond range. Signal integrity has become a greater concern. And the pressures to cut time-to-market and development costs (shorter project cycle times and less design iterations) are increasing.
Our Solution
The approach we used for handling high-speed designs is the physical constraints methodology. First your EE converts the electrical requirements for the design into physical rules. We use these rules to enter into our PCB design database and adhered to during placement and routing of the design.

In addition we use tools that are specific to high-speed PCB design. These tools truly integrate the electrical and physical worlds, allowing the design process to be driven directly by your electrical rules. Throughout the process - from parts placement through routing - there is interactive real-time signal integrity analysis and comparison of the physical design to your electrical design requirements and constraints.

Vnisource staffs have the sophisticated signal integrity knowledge and experience required for your high-speed PCB design. Let us show you how we can help with your next project.